Welcome!
Our laboratory gathers a team of students, postdoctoral fellows and research professionals who are combining their efforts to understand how oncogenes and deregulated tumour suppressors promote the growth, proliferation and survival of cancer cells.
We use mouse genetic, biochemical, molecular and cellular biological techniques, as well as proteomics, to study oncogenic signal transduction in normal and cancer cells.
Part of the Department of Pathology and Cell Biology of the Université de Montréal, our lab is located at the Institute for Research in Immunology and Cancer (IRIC).
The following pages present a short description of the laboratory's current research projects with examples of publications resulting from our work.
Have a good visit!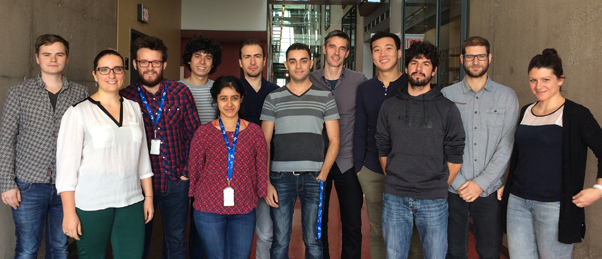 From left to right: Yannick Kok, Justine Paradis, Antoine Meant, Sami Nourreddine,
Neethi Nandagopal, Leo Aubert, Badr Sokrat, The Boss, Beichen Gao,
Frederic Perriot, Thibault Houles, and Genevieve Lavoie.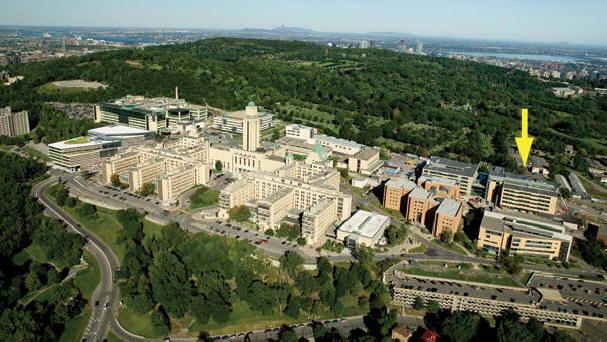 UdeM campus on Mount Royal (arrow points at IRIC)